Our Valuable Team Members
The team at HPL have one goal in mind, to provide you with exceptional service without compromise. We will endeavour to keep you informed at all times and we are contactable at any time to provide any additional assistance when required.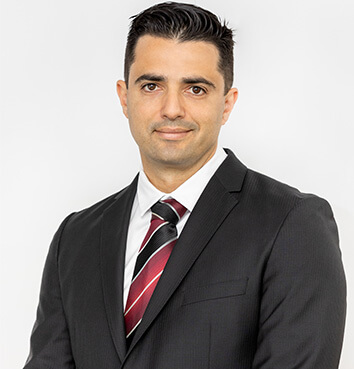 Anthony Mete
Principal
Admitted as a lawyer in NSW in 2001, Anthony Mete founded the firm in 2003.
With a diversity of knowledge and vast experience in property law and commercial negotiation and transactions, Anthony demonstrates comprehensive expertise in commercial and residential property acquisition and construction. He brings to his clients both personal and indirect experience with a variety of significant property developments.
This personal interest and passion for property gives Anthony leverage in this field; benefiting HPL's clients in areas such as strategic negotiations on behalf of developers and land owners.
Anthony also practices in the areas of commercial litigation, estate planning including wills and testamentary trusts and contested estates.
Born and bred on Sydney's Northern Beaches, Anthony enjoys the beach lifestyle with his wife and three children.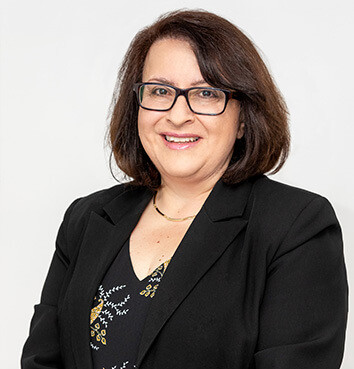 Teresa Tassone
Senior Associate
Graduating from the University of Sydney in 1988 with a Bachelor of Laws and Bachelor of Arts, Teresa brings over 30 years of professional legal experience to HPL's clients.
Teresa maintained her own legal practice on the Northern Beaches for several years before joining HPL Law Group in 2010 and maintains continuing connections with her long-standing client base.
Teresa offers her clients comprehensive advice and solutions in a range of areas including wills and estates, estate litigation, elder law, estate planning, retirement villages, leasing, property law, conveyancing and commercial law.
Teresa is fluent in Italian.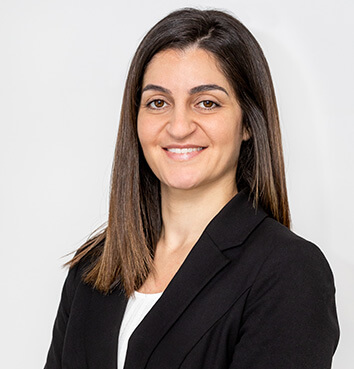 Natalie Gazal
Lawyer
Natalie was admitted as a Solicitor of the Supreme Court of NSW after graduating from Macquarie University in 2014 with and Bachelor of Laws and Bachelor of Psychology.
Having practiced in multiple areas of law, Natalie has acquired an exceptional knowledge base and proficiency in family law, wills and estates, commercial law and property law and has special interest in resolving family law disputes.
Natalie is warm and empathetic and strives to achieve the best outcome for her clients, putting her client's interests first.
Outside of the office, Natalie enjoys spending time with family and in her spare time, baking and walking.
Natalie speaks fluent Arabic.
Nicholas Jarosz
Lawyer
With qualifications including a Master of Laws (Criminal Practice), Bachelor of Laws, Bachelor of Arts (Spanish) and a Graduate Diploma in Legal Practice, Nicholas has been practicing as a lawyer for over 5 years.
Appearing as an advocate and instructing Counsel in Courts, Nicholas has vast experience in the Local Court, District Court, Supreme Court and the Land and Environment Court in addition to Fair Work Commission matters.
Having this broad range of practical proficiency, ensures his clients benefit from a progressive understanding of both the law and how it operates in practice. Nicholas implements appropriate advice, whilst assisting in planning strategies to achieve the optimum outcome.
Having spent time living in Chile and Mexico City, Nicholas is fluent in Spanish.
Ray James
Consultant Lawyer
With nearly 50 years practicing as a lawyer and formally the principal of James & Associates, Ray joins the team at HPL as an Accredited Family Law Specialist.
Working within the entire range of family law, Ray brings a remarkable level of experience to all matters involving property, children and married and de facto parties.
Ray appears regularly in the Family Court of Australia and is involved in all stages of the proceedings.
Ray is a marathon runner who has completed over 300 marathons.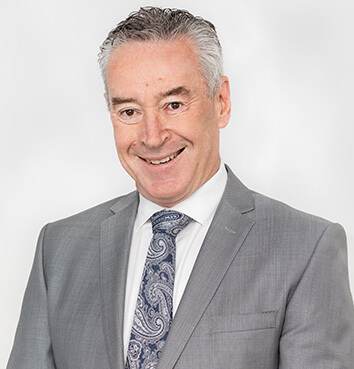 Damon Hall
Consultant Lawyer
Damon holds a Master of Laws from Sydney University and Bachelors of Laws and Jurisprudence from UNSW. With his 40 years of invaluable and extensive practical experience as a lawyer, Damon is able to provide his clients with exceptional legal knowledge.
Damon presents a comprehensive range of skills including commercial and employment law, estate planning, civil litigation and will disputes.
Damon is a Public Notary.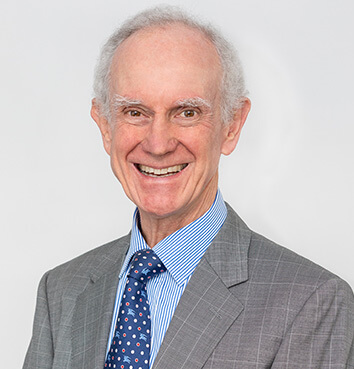 Michael Hamer
Consultant Lawyer
Formerly the principal of Hamer and Hamer Belrose, Michael has been a qualified lawyer since 1975 and has been in practice for over 40 years.
His interests in the Frenchs Forest area have extended beyond a legal capacity to both local and community involvement, including the Rotary Club of Belrose where, as club president, he received a Paul Harris Fellowship for his services to Rotary International.
Michael's areas of expertise include wills and estates administration, elder law and retirement village leases, business sales and purchases and commercial and retail leases.
Anthony MacDermott
Consultant Lawyer
Admitted as a Lawyer in 1993, Anthony commenced his career with Allen Allen and Hemsley in the Sydney CBD where he practised in the areas of property and construction law. In 1998, Anthony established his own practice in Dee Why which he owned and operated for 17 years.
In 2016, Anthony joined McCauley Peters & Cripps in Mona Vale where he was the Principal for 5 years. The legal practice of McCauley Peters & Cripps was acquired by HPL Law Group in 2021. Anthony continues to operate from our Mona Vale office (formerly the office of McCauley Peters and Cripps).
Born and bred in real estate, Anthony has a passion for property law where he has considerable expertise and experience in both sales and leasing. In addition, Anthony also practices extensively in estate planning.
Anthony has lived on Sydney's Northern Beaches all of his life where he enjoys the beach lifestyle with his wife and two daughters.
Michael Hume
Consultant Lawyer, Mediator
Michael's firm of over 35 years, Acclaim Legal, merged with us in December 2021. Michael qualified as a lawyer in 1979. Michael's skillset extends to commercial litigation, crime and traffic, conveyancing, estate planning, family law, and deceased estates. In 1995 Michael co-founded Best Practice Lawyers, an interactive mutual-support network of solicitors that share practice tips, procedures and ideas to better serve you as a valued client. Having a keen interest in extending his knowledge base, Michael attended Harvard Law School studying Principled Negotiation. Michael is a trained mediator and a family law collaborative practitioner. In 2018 Michael obtained an MA (Philosophy) from the University of Notre Dame Sydney, where he tutors in its advocacy program.
Michael is married with five children.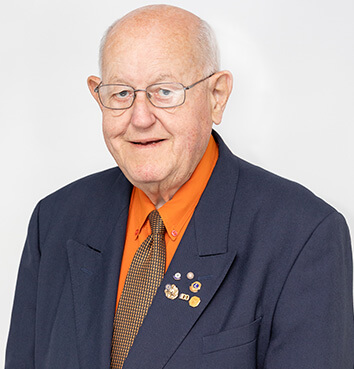 David Tuckerman, OAM
Senior Advisor
David is a valuable senior advisor at HPL, mainly in the areas of wills and estate planning and deceased estate administration.
David was formerly the Principal of Rees and Tuckerman Solicitors in Brookvale, which was acquired by HPL in 2009.
A member of The Lions Club of Balgowlah, a service club under the banner of Lions Club International, David was a Past District Governor. He is also Treasurer of The Northern Beaches U3A (University of the Third Age).
In 1990, for Community Service through his Lions Club involvement and as an Honorary Solicitor for The House With No Steps, David was awarded an Order of Australia Medal.
In his leisure time, David enjoys cricket, cycling and most sports.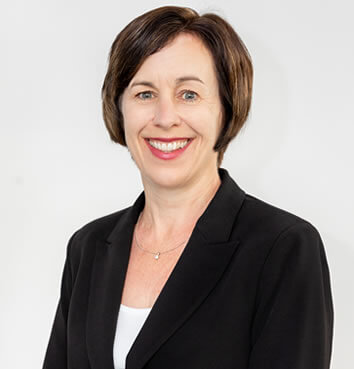 Emma Watts
Licensed Conveyancer
Holding a Bachelor of Laws in European Law from the University of Warwick (England) and the University of Bordeaux (France), Emma has also completed a Conveyancing Law and Practice course through Macquarie University Sydney.
This Broad scope of qualifications enables Emma to engage in varied legal work relating to property and business; acting as legal advisor for sales, purchases, mortgages and leases of residential and commercial properties and small businesses.
Emma is the proud mum of four children and is fluent in French.
Daniel Simonetta
Licensed Conveyancer
Daniel holds a Bachelor of Arts from the University of Sydney & has completed a Conveyancing Law and Practice course through Macquarie University.
Daniel manages the conveyancing services for our Inner West offices, including large scale off-the-plan developments, option agreements, purchases, sales and drafting by-laws.
Daniel's passion for property is reflected in his enthusiasm and commitment to listening and understanding his client's goals, evaluating foreseeable risks, helping achieve desirable outcomes, and resolving disputes. Daniel goes above and beyond to develop long-lasting relationships with his clients.
Daniel is a Justice of the Peace.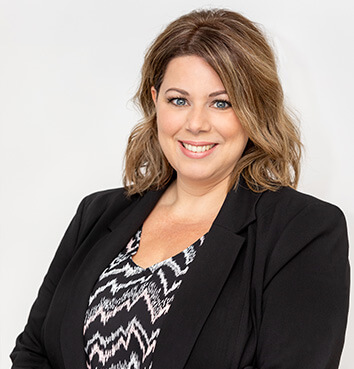 Rita Byrnes
Practice manager
With career beginnings in family law, personal injury and probate law, Rita has over 25 years' experience in the legal industry.
In addition to a high level of expertise in all areas of conveyancing, including purchases by self-managed superannuation funds and off-the-plan developments, Rita oversees all aspects of the day-to-day operations at HPL Law Group.
Rita ensures our team is prepared and equipped to provide our clients with exemplary service by implementing procedures and providing guidance to our team. Rita also manages and coordinates recruitment of new HPL team members.
Rita is a Justice of the Peace and a proud mum to two teenagers.